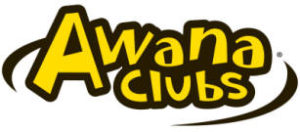 The Awana name derives from ll Timothy 2:15; Approved Workmen Are Not Ashamed
September 17, 2017 through April 29, 2018
AGES: 3 years old through 12th grade
WHEN: Sunday evenings 6:00pm to 7:30pm (drop-off time 5:45pm)
WHERE: Tri-County Bible Church, 142 Buchert Rd, Gilbertsville, PA 19525
WHY: Because Kids Matter
If you have any questions, please contact our Co-commanders Raphael Perez or
AWANA Clubs is a program that partners with churches and parents to raise kids
with a lasting faith in Christ. During each week, kids memorize and recite Bible verses,
enjoy Bible study while God's Word is planted in their hearts, and learn how the Bible
applies to their everyday lives. In addition to this, the kids participate in a game time,
handbook time, and large and small group time. Kids learn about the Bible, meet new
friends, and have FUN! For more information visit the AWANA Website.
All children who participate in the AWANA ministry at Tri-County Bible Church
MUST have a completed registration form. Please click above, print out and
sign the registration form, and bring it to AWANA.
SEE YOU THERE